Surrounded by mountains, the marvelous Alpago valley is nestled in a wild and uncontaminated environment, rich in traditions, historic villages, natural resources and landscape treasures.
Thanks to the Italian-Austrian Interreg GATE Project, the Alpago section of CAI (Italian Alpine Club) presents the TRAIL OF PERCEPTIONS. The path was created and developed for the easy accessibility of visually impaired people. In addition to this, some stretches (specified in the map) are also accessible to people with mobility issues. The 24 km trail meanders at the base of the major Alpago mountains' basin. Ascent and descent alternate gently with the highest difference in altitude of 300 meters, making this hiking trail accessible to anyone.
The trail is easily connected to the different valley villages, allowing the possibility to complete the entire length of the trail in one session or, alternatively, to split it into different stages. It is also possible to enjoy hospitality in the many local diverse accommodations. Moreover, in order to make the hike more enjoyable, you can download the APP TRAIL OF PERCEPTIONS. Once close to the places of interest, the app will automatically share audio descriptions, pictures, and videos enabling the hikers with an enriching experience and the opportunity to discover interesting local features regarding the culture, nature, and landscape of Alpago (www.caialpago.it)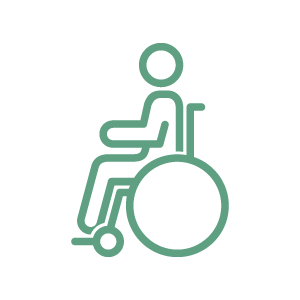 Trail of Perceptions
This experience will enrich you!